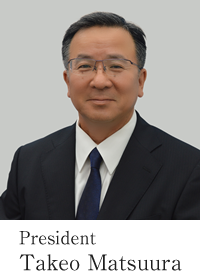 Our company was founded in 1949 as a company that designs, manufactures and installs electric smelting furnaces.
Later, Electric facility work department had also been developed for plant and office building.
Meanwhile, we started to execute maintenance of the Electrostatic Precipitators, which is an environmental maintenance facility at each factory of SUMITOMO OSAKA CEMENT Co., Ltd., and we newly set up a dust collection equipment division and further executed maintenance of other companies' plants, and have reached the present.
From now onward, we will aim for a company that meets a wide range of needs of customers from maintenance to new designs and constructions of Electric facilities and Electrostatic Precipitators at various plants of Sumitomo Osaka Cement Co., Ltd., and Electrical facilities of various plants, government offices and buildings etc.
Our Industrial Machinery Department has been developing Furnace EPC(Engineering Procurement Construction) business not only domestic market but also in overseas as manufacturer of Electric Smelting Furnaces as well as various Industrial Furnaces.

For an engineering company, human resources are assets.
We will continue to grow as a company that will respond to customers' needs in the future, while we should value human relations.

Thank you for your continued support to CHIYODA ENGINEERING CO., LTD.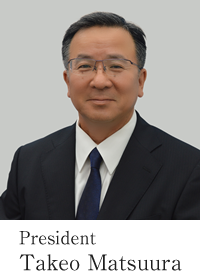 Trade Name
CHIYODA ENGINEERING CO., LTD.
Founded
October, 1949
Capital
304,500,000 yen
Employees
         
89(as of March, 2020)
Headquarters
2-3-12, Shiba-daimon, Minato-ku, Tokyo
Branch Office
Tokyo Branch Office, Chiba Branch Office, Kansai Branch Office
Business Office
Dust collector Department/ Fukushima Factory
Sales Office
Nagoya
Local Office
Hachinohe, Tochigi, Mobara, Gifu, Akou, Kouchi
Business Description
◎Design, construction management of buildings, condominiums, plants electricity, communication, instrumentation equipment
◎Design and production of Electric smelting furnace, Industrial furnace, Related equipment for Electric smelting furnace and Industrial furnace
◎Design production, sales, repair construction work contract and maintenance management of electric dust collectors
Construction Permits
Permit No. 4400(Special-2) issued by the Minister of Land , Infrastructure, Transport and Tourism
Electrical construction business, telecommunication construction business
Machine equipment installation work business, pipe construction work business
Registered
Electrical Work Notification Submission
Minister of Economy, Trade and Industry No. 46148
Main Banks
Sumitomo Mitsui Banking Corporation Tokyo Central Branch
Japan Post Bank Shiba Branch
Mizuho Bank Shimbashi Branch
October 1949
Established as Chiyoda Kogyo Co., Ltd.
December 1949
Received construction registration for the first time. Governor of Tokyo Registration (い) No. 485
June 1974
Permission associated with revision of construction industry law
Permission by Construction Minister (Special -49) No. 4400
Electrical construction business, telecommunications construction business, machine equipment installation work business
October 1979
Participated in Sumitomo Cement Co., Ltd. (present:Sumitomo Osaka Cement Co., Ltd.) group
October 1984
Renamed CHIYODA ENGINEERING CO., LTD.
July 2002
Permission by the Minister of Land, Infrastructure, Transport and Tourism (Special -14) No. 4400
Pipe Construction Business Added
October 2019
70th Foundation Anniversary